A Shareholders' Agreement is a legally binding contract entered between the shareholders of a company. Although, it is not a legal requirement, having a well-prepared agreement drafted by your lawyers can act as a safeguard. The main purpose of this important agreement is to protect the shareholders' investment in the company and to regulate the relationship between the shareholders, as well as govern how the company is to be run. Generally, a Shareholders' Agreement will set up the following:-
The rights and obligations of the shareholders.

The quorum for the board and general meetings.

Dividends and financing.

The sale or transfer of shares.

A framework on how the company is going to be run.

Protection for minority shareholders.

Deadlock and dispute resolutions.
That said, having a Shareholders' Agreement in place is often quite far from everyone's thoughts when setting up a new business. This is mainly because there is usually a lot of trust between the shareholders at the initial stage. It is too easy to assume that nothing can go wrong in the future. Everyone is looking for the company to succeed and often little attention is paid, if at all, on how various aspects of the ownership of the business should be protected, or the possibility of circumstances change in the future that may lead to willful disagreement in respect of the company.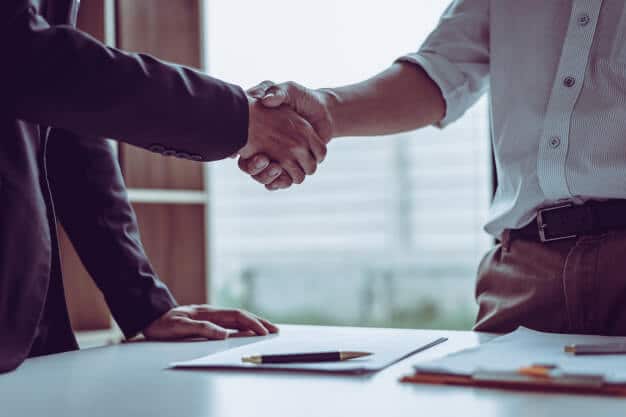 In this article, we aim to explain the importance of having a Shareholders' Agreement and how it can assist the smooth running of your business.
Here, we highlight 6 REASONS why every company should have a Shareholders' Agreement in place:-
1. It Provides Certainty On Each Shareholder's Rights and Obligations.
A Shareholders' Agreement can provide certainty to the terms agreed between the members, including the proportion of shares owned by each shareholder, the relationship between the directors and shareholders, rights and duties of the shareholders, and any dividend policy. By having all the essential terms set out in one Shareholders' Agreement from the beginning, it can promote understanding among the shareholders that in turn allows everyone to focus on growing the business.
2. Financing.
No matter where your company finds itself in its life cycle, it is imminent that your business will eventually require access to financial capital. The Shareholders' Agreement should specify how your company will access funds, or how the shareholders will fund the acquisition of their shares in cash funding for instance. Further, if the company decides to obtain debt financing from financial institutions, then a Shareholders' Agreement can also deal with issues on whether or not the shareholders are required to give a personal guarantee and the event that follows if 1 or more shareholders decide to opt-out.
3. Protection of Majority and Minority Shareholders.
With a Shareholders' Agreement, the terms can be drafted in such a way to protect those minority shareholders from being outvoted on a matter such as transfer/ allotment of shares, or in the alternative allow majority shareholders to take action without the entire decision of all shareholders to improve decision-making processes.
4. Restrictions on Transfer and Ownership of Shares.
Dealing with share transfer and ownership is an important aspect of a Shareholders' Agreement. To address this issue, a Shareholders' Agreement can set out a pre-emption process under which the selling shareholder is obliged to first offer the shares to the remaining shareholders before selling his/her shares to a third party. The Shareholders' Agreement can also address the issue whether a shareholder is required to transfer his/her shares in the event he/she chooses to stop participating in the management/ operation of the company, and if so, whether all or some of their shares are transferred and at what price.
5. Deadlock and Dispute.
By having a Shareholders' Agreement, you can set out a clear and concise framework to resolve potential disagreements between shareholders. We recommend expressly setting out the consequences in the event there is a deadlock or if a dispute cannot be solved through private settlement. A lack of certainty created by not having a Shareholders' Agreement can often lead to shareholders disputes that can be very costly to deal with, especially when the parties have to recourse to the courts.
6. Confidentiality and Restrictions.
It is not uncommon for a shareholder to join, or set up another company after he/she ceases to hold shares of the company. To address this concern, a Shareholders' Agreement will typically contain restrictive covenants to prevent the shareholders from, for example, setting up a viral company to compete with the business while he/she is still a shareholder, or soliciting the company's vendors, suppliers and key personnel after his/her departure for instance.
As can be seen, an effective Shareholders' Agreement drafted by your lawyers can always serve as a form of "insurance policy" which protects your interests as your business grows. As such, if you haven't got a Shareholders' Agreement in place for your business, we would advise you to speak to your lawyers before it is too late. If there is any change of circumstances, the agreement can always be revised and amended upon agreement of all parties.
Disclaimer: This article is intended for general information and education purposes only and not to provide legal and professional advice. It is important to seek professional advice when drafting your Shareholders' Agreement. If you have any further questions on this topic, please contact us today at info@chernco.com.my, or send us a direct message through the WhatsApp button on our website.