We Practice Law at its Highest Concentration.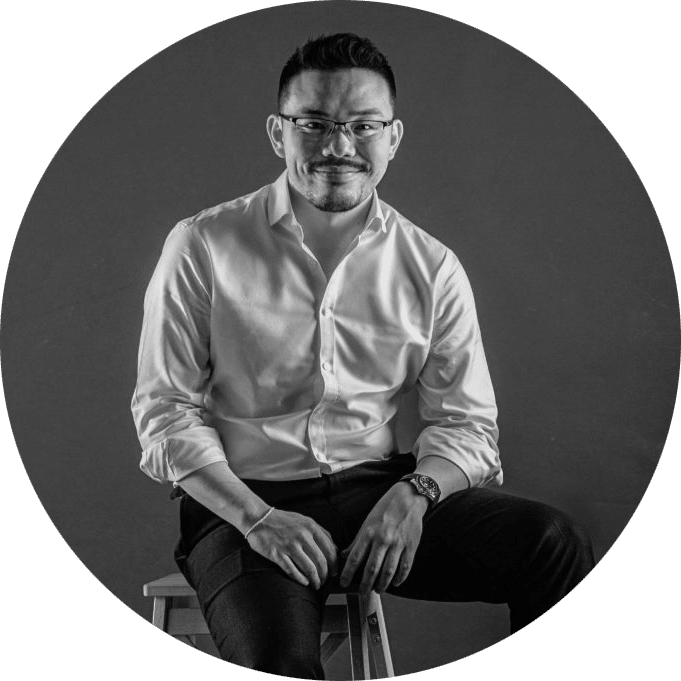 JONATHAN is a qualified Malaysian lawyer, with an international law firm background. His current practice covers all aspects of commercial law. He received his Law Degree and Bachelor of Commerce (Accounting) from the University of Adelaide, Australia in the year 2012.
Before his legal career, he worked at Ernst & Young (EY). In that position, he worked in high-performing teams, and participated in assignments from preparing, and analysing clients' financial statements to assisting in making a technical contribution to clients' engagements. 
He then commenced practising law and gained experience at a reputable KL based commercial law firm, where he focused on Employment laws and Dispute Resolution. He was also a Consultant at Tilleke & Gibbins (T&G), a leading international law firm based in Bangkok, Thailand before setting up CHERN & CO. (C&C).
As a Consultant in T&G's Corporate & Commercial Practice Group, the scope of his practice encompassed a full spectrum of corporate and commercial advisory works and other related regulatory matters.
CORPORATE AND COMMERCIAL TRANSACTIONS
Some of Jonathan's key involvements are summarized as follows:
Assisted an ASX-listed online real estate advertising company in its global restructuring, on matters concerning a reduction in the headcount of its Thai operations. The client sought our expertise in reducing the number of employees, while avoiding the potential for litigation relating to unfair termination. We crafted a multi-tiered solution including, but not limited to, voluntary resignation packages that employees would happily accept.
Advised an Indian airline on the setting up of its first international air services from Delhi to Bangkok city, on matters concerning the mode of doing business, and other regulatory compliance matters.
Advised social network company on telecommunications laws,
regulatory requirements, licensing, data privacy, and antitrust regulations for its proposed JV in Bangkok, Thailand.
Advised a Japanese holding company on relevant laws and regulations, concerning its local subsidiary's plan to install telecommunication equipment, and relevant data protection laws on international data transfers.
Advised and assisted China's largest online travel agency in its expansion into Southeast Asia, including advising on the company's incorporation and regulatory matters concerning its plan to act as a primary airline ticket agent in Thailand.
Participated in the negotiations process until the subsequent drafting and finalizing a joint venture agreement between a Chinese genome sequencing centre, headquartered in Shenzhen, China, and a local Thai company.
Provided legal advice to a well-known CEO of a multinational financial services company whose contract was prematurely terminated by the BOD, and were at the time risked losing a large of part of his entitlement to the share options. We discretely assisted him in negotiating with the Board and we subsequently achieved a favourable settlement outcome for the client.
Conducted legal due diligence for a regional paper mill seeking to purchase a factory in Malaysia, including advising the client on legal risks and the actual value of the target company. We also advised on the establishment of the said factory and advised on labor and employment matters.
COURT DISPUTES
Jonathan has advised and represented clients in the following areas:
Shareholders' disputes
Employment disputes
Insolvency disputes
Breaches of Partnership Agreements
Debt recovery claims
Professional Negligence
Personal injury claims include road traffic accidents and work accident
PUBLICATION(S)
Contributed to 'Investment, Doing Business in Thailand, and Real Estate research projects' conducted by the World Bank.
Co-author for a Multilaw International Fintech Guide for Thailand.
Co-author for a Bangkok Post's newspaper article titled "Safeguarding Women's Welfare: Legal entitlements of female employees in Thailand."
PRO-BONO WORKS
Advised a Bangkok-based charitable not-for-profit organization, on matters concerning VAT declarations, issues relating to simple Visa types, and its eligibility to apply for tax exemptions.
Advised a Vietnam based Social Enterprise, whose primary objective is to empower young women in Southeast Asia to lead change, on matters relating to the setting up of an investment fund, taxation, and the legality of its routine core agreements.