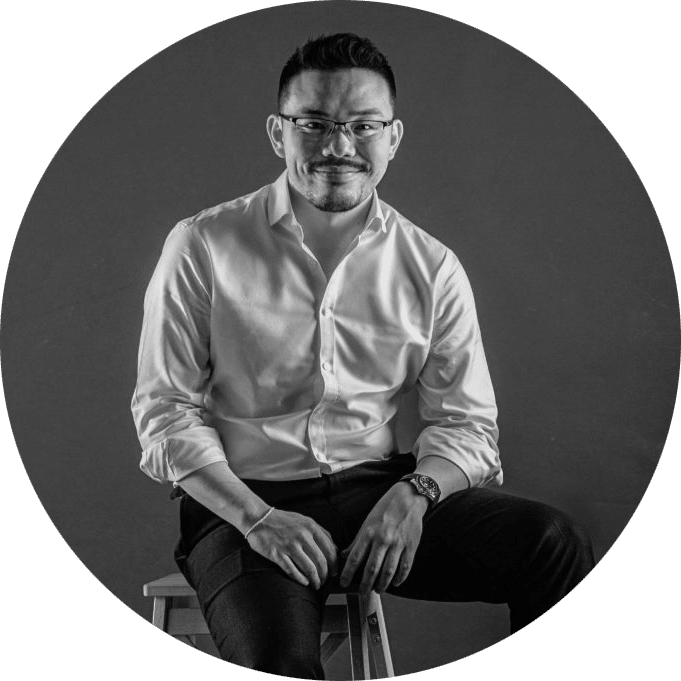 JONATHAN is a qualified Malaysian lawyer with an international law firm background. His current practice covers all aspects of commercial laws. He received his Law Degree and Bachelor of Commerce (Accounting) from the University of Adelaide, Australia, in 2012.
Before Jonathan's legal career, he worked at Ernst & Young (EY). Jonathan then commenced practising law and gained experience at ZUL RAFIQUE & Partners, a reputable KL-based commercial law firm, where he focused on Employment laws and Dispute Resolution.
Before forming Chern & Co, Jonathan was a foreign lawyer at Tilleke & Gibbins (T&G), a leading international law firm based in Bangkok, Thailand. As a T&G's Corporate & Commercial Practice Group (China Desk) consultant, his practice's scope encompassed a full spectrum of corporate and commercial advisory works and other related regulatory matters regularly faced by international clients investing in Southeast Asia.
CORPORATE & COMMERCIAL TRANSACTIONS
Some of Jonathan's key involvements are summarized as follows:
+Advised a Kuala Lumpur-based start-up on all legal issues that arise from incorporation until the successful launch of their mobile apps for Southeast Asia's youth consumers.
+Advised an Indian airline on the setting up of its first international air services from Delhi to Bangkok city, on matters concerning the mode of doing business, and other regulatory compliance matters.
+Advised social network company on telecommunications laws,
regulatory requirements, licensing, data privacy, and antitrust regulations for its proposed JV in Bangkok, Thailand.
+Advised a Japanese holding company on relevant laws and regulations concerning its local subsidiary's plan to install telecommunication equipment and relevant data protection laws on international data transfers.
RECENT COMMERCIAL LITIGATION EXPERIENCE
+Annadora Lumanta -v- Esquire Synergy Sdn Bhd [6/4-362/ Year 2016]
+ABS Solution (S) Pte Ltd -v- Lim Teck Hoe & Anor [2022] MLJU 2483
+Attitude Models & Production Sdn Bhd -v- Jade Eservices Malaysia Sdn Bhd [2022] MLJU 958
+Muhammad Muaz (suing in his own capacity & as a representative of the 34 purchasers of Residensi Sutera 7- Service Apartment -v- Modal Ehsan Sdn Bhd [2022] MLJU 2662
+Muhammad Muaz (suing in his own capacity & as a representative of the 34 purchasers of Residensi Sutera 7- Service Apartment -v- Modal Ehsan Sdn Bhd [2022] MLJU 2138
+Successfully acted for Hong Kong-based investment consulting firm to secure a worldwide Mareva Injunction to freeze the assets of both the company and its director/shareholder in respect of a trading fraud pending the outcome of arbitration at the Hong Kong International Arbitration Centre ("HKIAC").
+Successfully acted for purchasers in a class action suit against a Property Developer to claim amongst others, liquidated ascertained damages ("LAD") for failure to deliver vacant possession and common facilities within the time stipulated in the SPAs at the High Court of Shah Alam.
+Successfully acted for a land owner in an eviction proceeding against squatters allegedly occupying the Client's Land for 40 years at the High Court of Shah Alam.
+Successfully acted for residents against a Property Management Firm and a Property Developer for breach of the Guaranteed Rental Return (GRR) Scheme.
+Successfully acted for a New Zealand Corporation in a debt recovery claim against another foreigner living in Malaysia.
+Successfully setting aside an ex-parte injunction and resisting an inter-partes injunction on behalf of private clients at the Sessions of Court of Georgetown, Penang.
Defending clients in commercial disputes concerning allegations of fraudulent trading, conspiracy to defraud, dishonest assistance and knowing receipt. 
REGULARLY ADVISING CLIENTS IN DISPUTES WITH BUSINESS PARTNERS
Jonathan has also recently advised and represented clients in the following areas:-
Enforcement/ Committal Proceedings
Application for and resisting injunction
Breach of Contract
Fraud
Partnership disputes
Debt recovery claims/ Cross-border debt recovery action
Landlord/ Tenancy disputes
PUBLICATION(S)
A regular contributor to publications, including AskLegal.my.
Contributed to 'Investment, Doing Business in Thailand, and Real Estate research projects' conducted by the World Bank.
Co-author for a Multilaw International Fintech Guide for Thailand.
Co-author for a Bangkok Post's newspaper article titled "Safeguarding Women's Welfare: Legal entitlements of female employees in Thailand."
PRO-BONO WORKS
Advised a Bangkok-based charitable not-for-profit organization, on matters concerning VAT declarations, issues relating to simple Visa types, and its eligibility to apply for tax exemptions.
Advised a Vietnam based Social Enterprise, whose primary objective is to empower young women in Southeast Asia to lead change, on matters relating to the setting up of an investment fund, taxation, and the legality of its routine core agreements.